Previous Post:
Loan to FINCA for Use in Haiti
&nbsp Next Post:
iDE Farm Business Advisor Zambia Performance Enhancement Project (2012)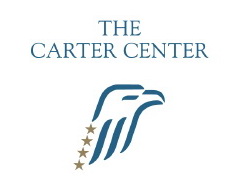 The Carter Center is a multifaceted charity, but we support them because of their work on political freedom. When we approached them about funding a special project with them, the gave us a few choices that they thought might fit our mission and interests. We selected a study of women's access to information, to be carried out in Africa. (Another possible study on post-conflict rule of law seemed very attractive to us, too.)
Here's a brief Proposal describing this study, and indicating where the preliminary phase we're funding fits in. We'll post more information here when the study gets underway. At last report, it seemed likely that the study would take place in Ghana, but that hasn't been determined for sure.
Tags: Carter, freedom, Ghana, information, justice, women