Previous Post:
TechnoServe GAC Trip to Guatemala
&nbsp Next Post:
Learning from the Farmers
Our first full day began with a breakfast talk by Eduardo Rusty, TechnoServe's country director in Guatemala. He gave us an overview of TechnoServe's history in the country, and of the sorts of projects they undertake here. The two main areas are agriculture and entrepreneurship. We would see multiple examples of each during our visit here.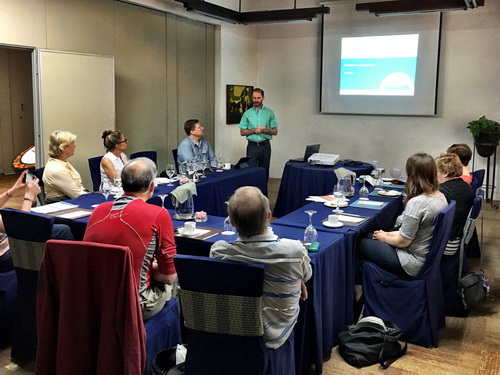 TechnoServe does a lot of work with coffee here, partly because this is a way of improving the lot of a large number of smallholder farmers.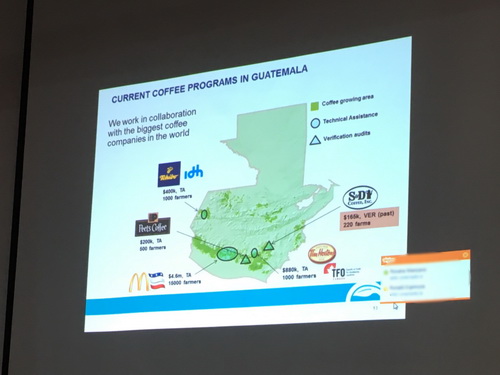 Meanwhile, the "Impulsa tu Impresa" program focusses on helping entrepreneurs develop their Small Growing Businesses.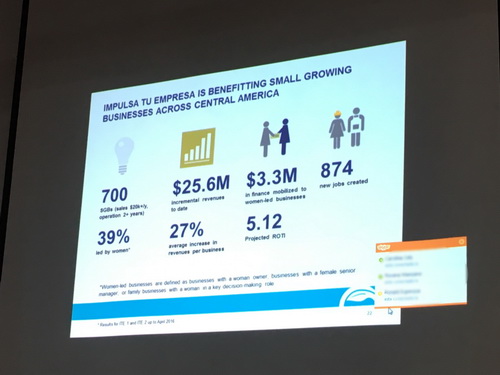 Eduardo then introduced us to the first TechnoServe client whose work we would see, Giuliana Gobbato. Giuliana is the founder of a rather special landscaping company called Green Gardens. Born in Guatemala, she earned a degree with a double major in biology and sustainable agronomy from the University of California, Santa Cruz. She returned to Guatemala with a goal. The goal is not gardening, though that's how she spends her time and it's probably what most of her clients think they're buying. Her real goal, though, is to help people have a more positive impact on the environment.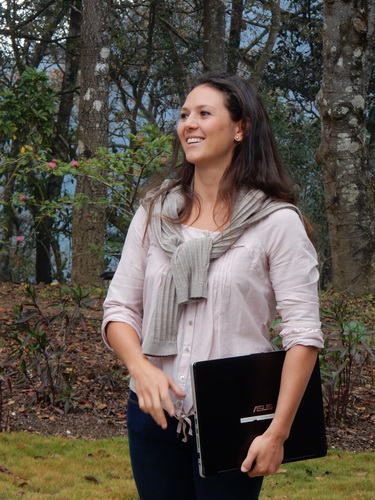 To show us what she means, she gave us a tour of the gardens she has designed and developed at a client's beautiful country estate.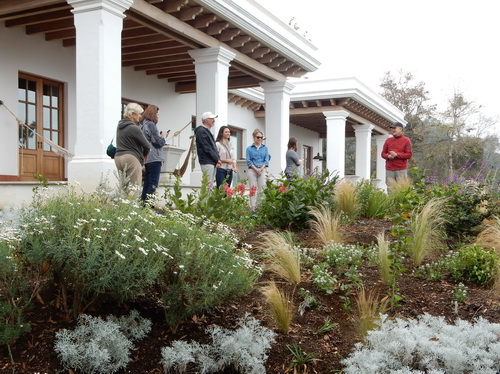 The decorative gardens were all quite beautiful, too.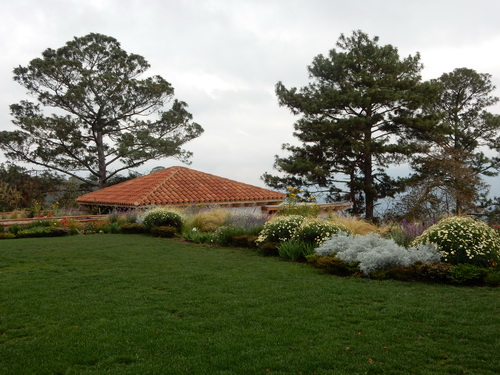 But the edible gardens were definitely the main course.


She showed us a number of features here that benefit from an in-depth knowledge of garden ecology. Here, for example, she has taken advantage of different growth patterns of plants to do a sort of "double layering", in which plants whose growth is primarily below ground occupy the same space as other plants that grow primarily above ground.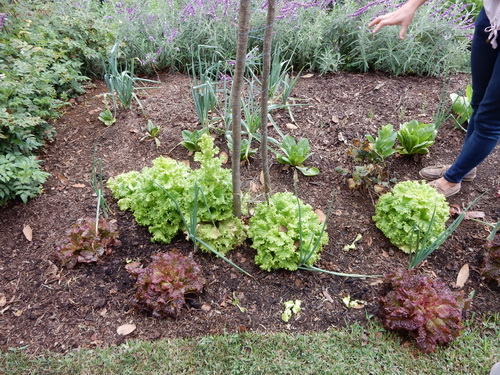 Here's an example in which rows of edible plants are interleaved with rows of plants deliberately placed here to enrich the soil.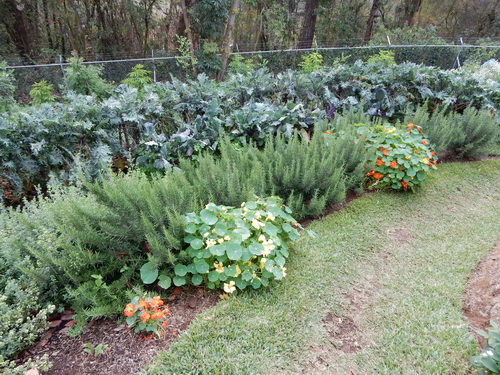 And here's an example in which plants are placed together to help one another. The Alyssum actually repels aphids that otherwise feed on the roses.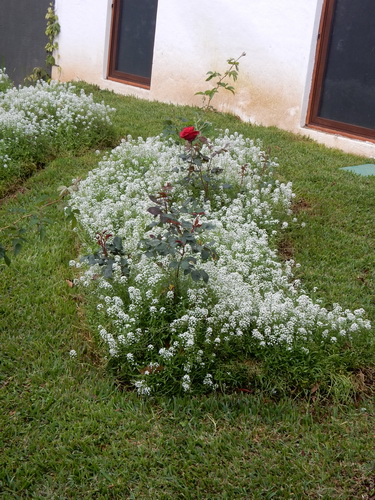 Giuliana is clearly very good at what she does, but she began her business with a lot of content-area knowledge and very little understanding of how to run a business, from keeping the books to marketing, to accessing needed inputs. She says she has benefitted greatly from TechnoServe's educational process and consulting. She's also benefitted greatly from the community of entrepreneurship clients that TechnoServe has assembled. They form a mutual-help network that generates ideas, cooperative projects, and good friendships.
I'll include one more photo of Giuliana's work, but this one is just here because I really like it.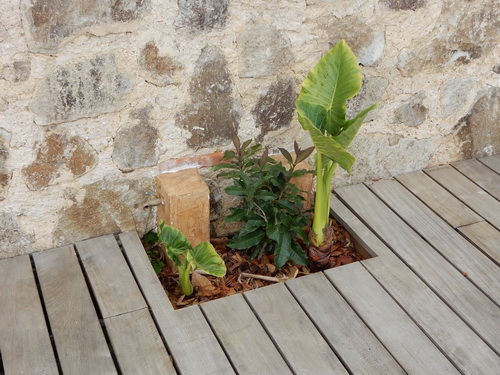 That brought us around to lunch time. We always eat well.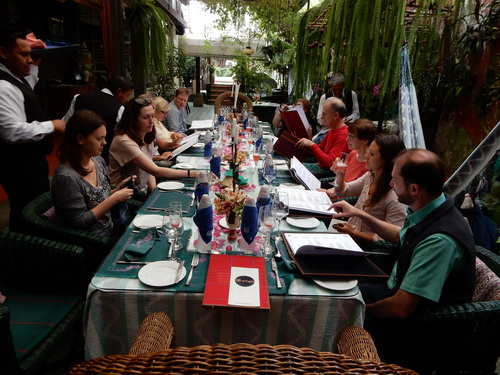 In the afternoon, we visited the Bella Vista Coffee Farm. This is actually both a farm, where coffee is grown, and a coffee processing plant, where coffee from the farm itself, but also from smallholder farmers in the area, is wet-processed. I'm a serious coffee hobbyist (home roaster, certified barista), and so I've seen a number of coffee farms, big and small, as well as both wet and dry processing plants. I have to say, though, that I enjoyed this tour more than any I've had in the past.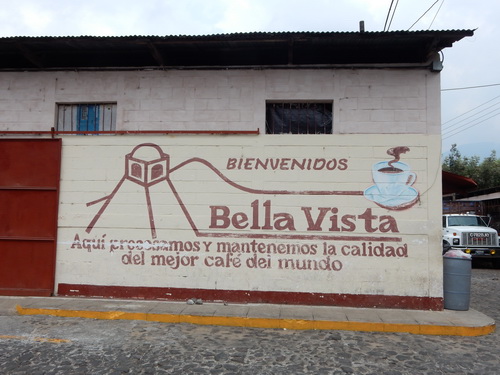 Our tour guide was Luis Marroquin, who has worked at Bella Vista for many years. He was a manual laborer here until age began to limit his ability to carry around 150lb bags of coffee and other things (more of this later), and now he serves as a very able tour guide. He started by showing us coffee cherries (the fruit) that contains the beans (seeds) and their structure.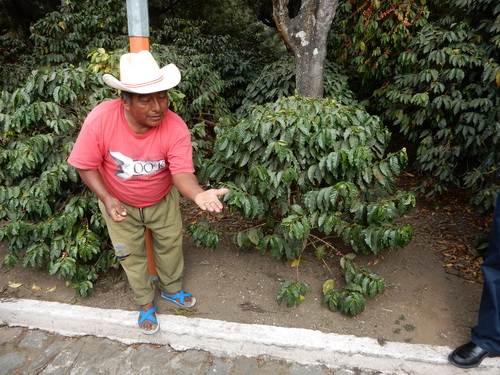 Next, he showed us coffee plants, and described how they graft higher-quality arabica plants onto lower-quality but hardier robusta plants. This not only results in higher-quality coffee that is more resistant to insects and other insults, but it also results in plants whose height can be controlled by the farmers. That makes picking easier. Here's a somewhat unruly example, also illustrating a wide range of ripening that's typical of the end of the growing season. Those coffee cherries at the very top are at the perfect stage for picking.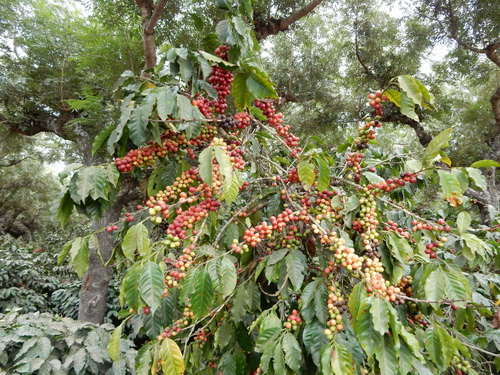 Luis showed us around the entire coffee processing facility, explaining how the coffee moves around and all the machines and processing steps involved. I'm going to just show a few photos, with little explanation, as my purpose here is to convey to you the kind of touring we do, and not to give the tour.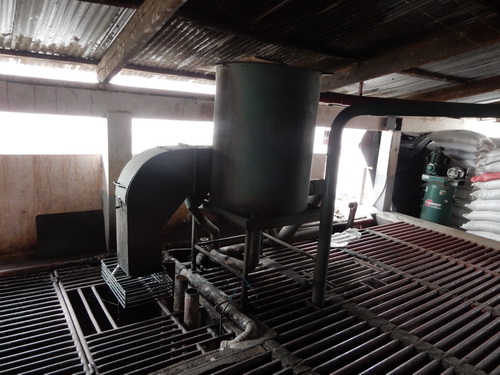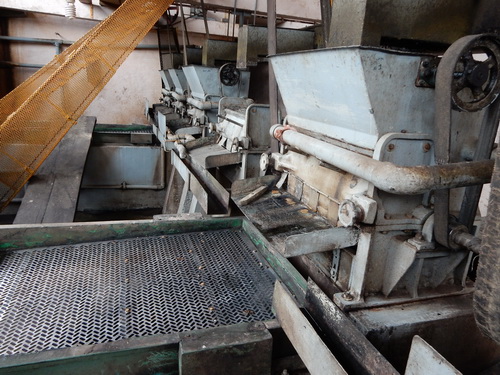 Here's the final stage. This coffee is in batches by source, drying after processing, and available for tasting and sale.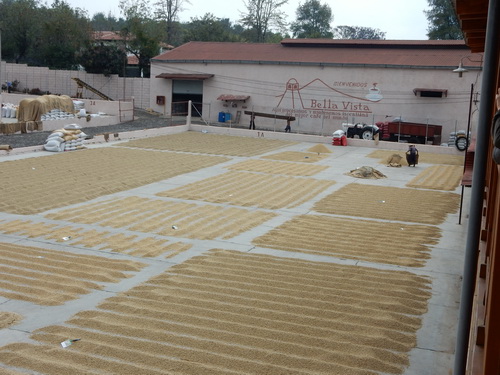 There are a lot of heavy bags around, often weighing in at more than 150 pounds. Fortunately TechnoServe's Andrea Stepanski was available to help with the work (she makes it look easy).

In fairness, though, we saw factory workers carrying them two at a time, and theirs were definitely at the heavy end of the scale.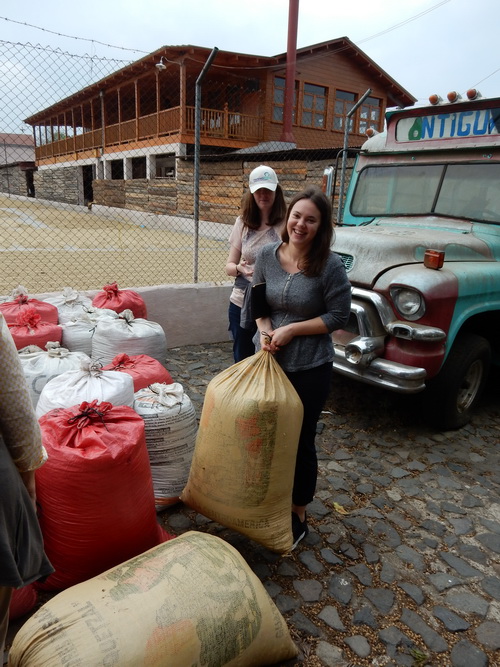 Not everyone in our party was so energetic.

Here are Carla Lopez, of TechnoServe Guatemala, and John Keightly, TechnoServe Vice President who manages the Global Advisory Council and these trips.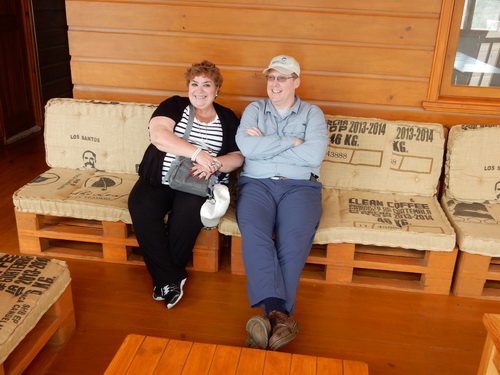 At the end of our visit to Bella Vista, we were treated to a coffee cupping. Cupping is a standard, simple procedure whereby coffee tasters prepare and taste coffee samples in order to evaluate and perhaps compare them. This cuppiing was managed by Bella Vista's professional cupper, Dulce ("sweet") Barrera. She set up a cupping that allowed us to compare 9 different batches currently available for sale. I'm pleased to report that, though I'm no supertaster, I picked the same first and second-best coffees that she did.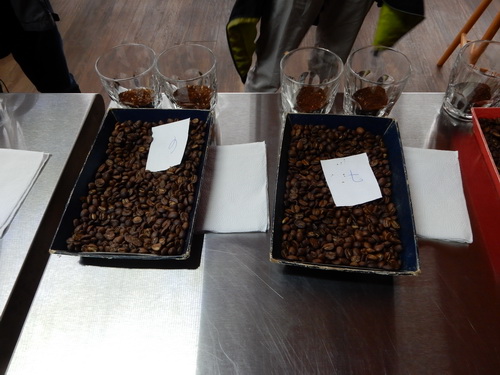 Here I am with Dulce.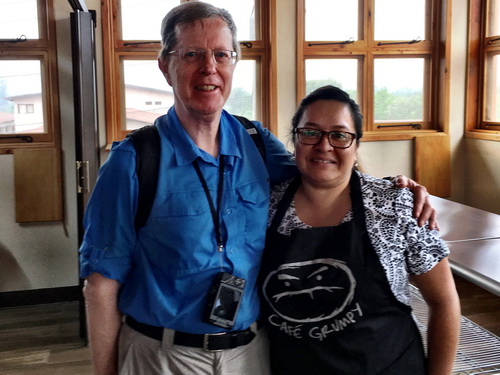 (As soon as I can, I'll prepare a post about our second full day.)
Tags: coffee, entrepreneurship, farming, Guatemala, TechnoServe, trips