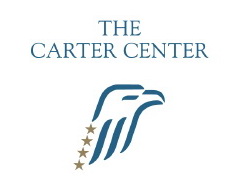 We were pleased to receive a progress report from the Carter Center on the Gender and Access-to-Information study we're sponsoring. As projected, the Carter Center selected Ghana for this study. And they've made good progress in preparing to investigate the information-access hurdles that may reduce economic empowerment of women there (and, likely, in other similar countries).
Here's the summary paragraph from the report (the complete report is here).
Overall, in the first quarter of programming the Carter Center successfully entered into an agreement with a renowned local partner in Ghana; began development of the study to assess asymmetries/inequalities in the right of access to information; and raised awareness with key stakeholders in the US government, World Bank and UNWomen. In the next quarter, we anticipate completing the study design and applying the assessment in Ghana, reviewing the draft Ghana FOI law through a gendered-lens to identify potential discriminatory provisions, and to continue developing partnerships with leading international organizations.